Jaguar Paw ATV Ultimate Thrill Seeker
Thrill-seekers, this triple adventure is for you — drive an ATV (all-terrain vehicle) through the jungle, soar across the rainforest treetops and go river tubing through ancient underground Mayan caves. Begin with a safety briefing. Then you're off, driving through one of Belize's richest, broadleaf rainforests in your single-person ATV. Next, take your adventure to the trees as you zipline under a lush jungle canopy. Then, sit back and relax on huge inflatable tubes as you float downriver through underground caves, view breathtaking formations of an ancient, sacred Mayan site. After a delicious, typical Belizean lunch, spend some time on your own to shop before making your way back to the ship.
Only our company zip across a river during the zipline excursion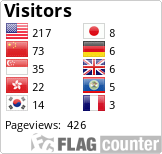 Highlights:
• Three adventures in one: Enjoy an action-packed excursion, starting with an ATV drive through jungle terrain.
• Zipline: Zip from tree to tree under a lush rainforest canopy.
• Cave tubing: Float through underground crystal caves, exploring the breathtaking formations of an ancient, sacred Mayan cave.

What to Bring:
• SeaPass card and photo identification
• Valid driver's license
• Camera
• Sun protection   
• Cash
• Insect repellent
• Change of clothes

What to Wear:
• Hat and sunglasses
• Closed-toe shoes
• Clothes guest won't mind getting dirty
Group of 4+: USD 150.00 per person
 Kids need to be  40 inches tall or 5 years old to participate.
Reservations are accepted by direct calls and via Whatsapp only.
           For reservations and immediate assistance call: 011-501-674-1975 - Reach us on WhatsApp
Please keep in mind that the prices of our tours may vary depending on the number of persons booking. This is because we offer strictly private tours.